Jura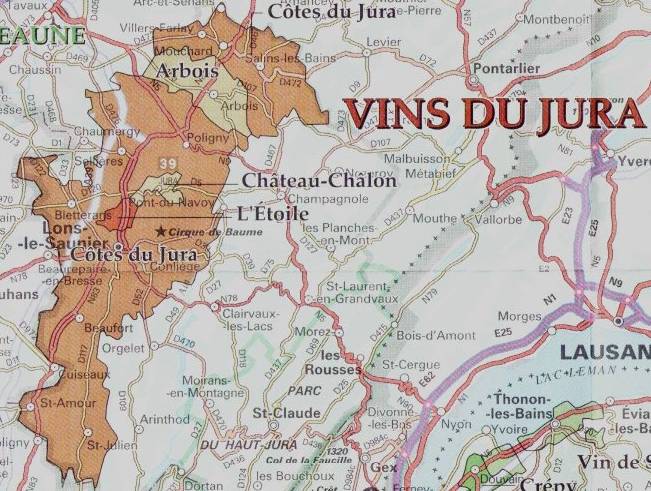 Good news: gsc north is putting on a new tasting event series based on terroir, or the way that place affects taste. The soil, the climate, and unpredicted environmental events of a place can shape a grape or change a cheese. With this event series, we will pair wine and cheese from the same region to explore how things that grow together can go together. We're having a lot of fun with this; a glass of wine in hand and a mouthful of cheese is a pretty great way to explore the world!
We kicked off the series with "Taste the Jura." We paired four wines with four cheeses from the mountainous region that straddles the France-Switzerland border. If you closed your eyes, you could've sworn you were there!
Pairing highlight: Domaine Daniel Dugois Arbois Savagnin (2011) with Marcel Petite Comté. The Daniel Dugois Savagnin, a white with an almost sherry-like profile, is complex and interesting and surprised many of the attendees with its unique flavor. Comté is a popular French alpine cheese that is sweet, nutty, and full-flavored. When pairing the two, the wine brought out Comté's sweet creaminess and lingering quality. In turn, the cheese mellowed the wine and flattered it in a way that pleased even those skeptical of the wine on its own. As Trudi mentioned, sometimes one and one makes three!
Thanks to everyone who came out. Cheers to you! A toast to terroir!
-Casey O'Brien